We are closed for renovations from 15 September 2021 till further notice.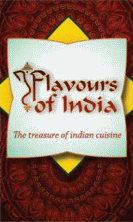 About our restaurant

Our Story
Founders Mehta and Kamboj came to Canada with rich heritage of Indian culture and great collection of food recepies. After visiting so many near by food joints they saw the Canadian love for Indian food but missed the authentic Indian flavours in food. In early 2018 they decided to fill this gap.

They hand-picked a bunch of renowned chefs and cooks from their homeland and brought them here to let Canada taste the true flavours of India. Finally thier dream came true when they opened doors of the FLAVOURS OF INDIA in Jan 2019.

Our Mission
Our mission is simple: to provide great food, exceptional value, and friendly service to each and every customer we serve. No matter where you call home, you can expect the same family-friendly restaurant atmosphere, great service and value and delicious food you look forward to any day of the week.

MOST LIKELY BECAUSE WE HAVE NOTHING TO PROVE - OUR MEAL WILL SPEAK FOR ITSELF

Cooking Traditions
We only take fresh and of the best.
This applies both to our team, in which years of experience and youthfullness complement each other, as well as for our cooking philosophy: a healthy mix of modern cuisine with traditional elements, creative or classic-modern our kitchen offers something for everyone.

We cook so stimulatingly between these two poles that on the one hand we give enough space to the inventiveness and imaginition of modern cuisine and on the other hand use the proven repertoire of classic cuisine as inspiration and starting point of "typical" dishes.